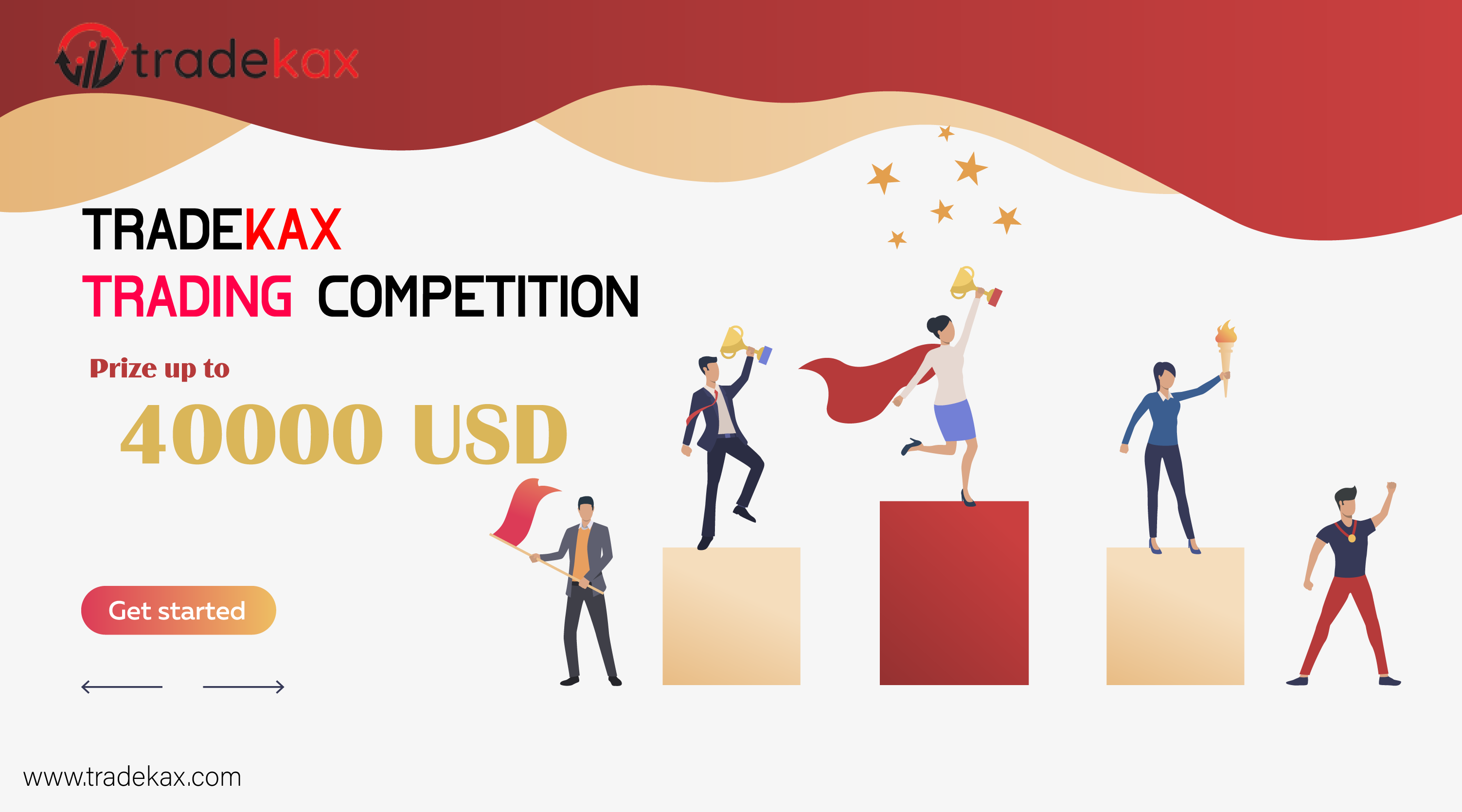 Hello all members!
We would like to thank all the members for supporting us during the past time.
Please read the information below to use our service conveniently.
______________________________________________________________________
We are pleased to announce the launch of our TradeKax Trading Competition. Game on! Users will be ranked from 1st to 100th based on their total trading volume on TradeKax( calculated as the total buying and selling volume, all trading pairs, be converted to USDT for calculation) during the promotion period.
Event content included
• Value prizes for members when trading on TradeKax
Time of the event
• The Competition will run 30days from 07/07/2020 0:00 AM to 07/08/2020 0:00 AM (UTC Time)
Object
Applicable to new members and members participating in transactions on TradeKax.
Reward
Members participating in transactions on TradeKax have the opportunity to receive valuable gifts such as USDT and TKX.
Prize ratings include:
• Top 1: 10,000 USDT & 500,000 TKX
• Top 2: 5,000 USDT & 300,000 TKX
• Top 3: 3,000 USDT & 150,000 TKX
• Top 4-10: Each to receives 100 USDT & 100,000 TKX
• Top 11-30: Each to receives 50,000 TKX
• Top 31-50: Each to receives 30,000 TKX
• Top 50-100: Each to receives 20,000 TKX
Terms & Conditions
1. Time to announce the reward list: Within 2 weeks from the end of the event.
2. Expected time for rewarding the event: Within 2 weeks from the announcement of the list of rewards received.
3. Promotion is subject to the Official Rules of the TradeKax Trading Competition, which can be measured at https://www.tradekax.com/contest.
4. Promotion period: 30 days — 00:00 July 7, 2020 to 00:00 August 7, 2020.
5. Some users will be able to track their position and rankings on a site hosted on the TradeKax website.
6. Trading volume on a wooden floor is defined as the total amount of purchases and sales by users on TradeKax. We calculate Trading Volume in the following way:
Trading volume = Total (buy execution of all pairs) + Total (sell, execute all pairs)
7. Deposits or withdrawals via TradeKax will not count towards the Trading Volume calculation.
8. We cannot distribute rewards or airdrops to client accounts that are frozen, closed or based on a country on our list of prohibited countries.
9. If we determine that an individual has used multiple accounts to win multiple awards, we will only distribute one reward to that individual. We will distribute the most valuable reward, as determined in USD value.
10. The rules of the promotion are subject to TradeKax's final interpretation and we reserve the right to remove anyone who knows or suspects fraud or breaches any of the rules and regulations set forth by TradeKax.
Note :
To receive the reward, members must complete a level 2 KYC identity verification.
TradeKax reserves the right to cancel or amend the Competition or Competition Rules at our sole discretion.
______________________________________________________________________
Thank you for your support!
TradeKax team.